CASPER, Wyo — For years, Casper's teacher, Leo Sanchez, called an unnamed bridge connecting the Oregon Trail State Veterans' Cemetery to Evansville "Freedom Bridge."
After today, this bridge officially has a name: the Leo R. Sanchez Freedom Bridge.
Casper-born Leo Sanchez taught students at Dean Morgan Junior High School for 37 years before retiring in 2001. During that time, the U.S. Navy and Korean War veteran made it his mission to involve his students in dozens of community projects, including fundraising to help fund a kidney dialysis machine, a city bus accessible to people with disabilities and the center for the elderly. He and his students also installed statues and memorials for veterans throughout the city and lined the road with trees leading to the veterans' cemetery.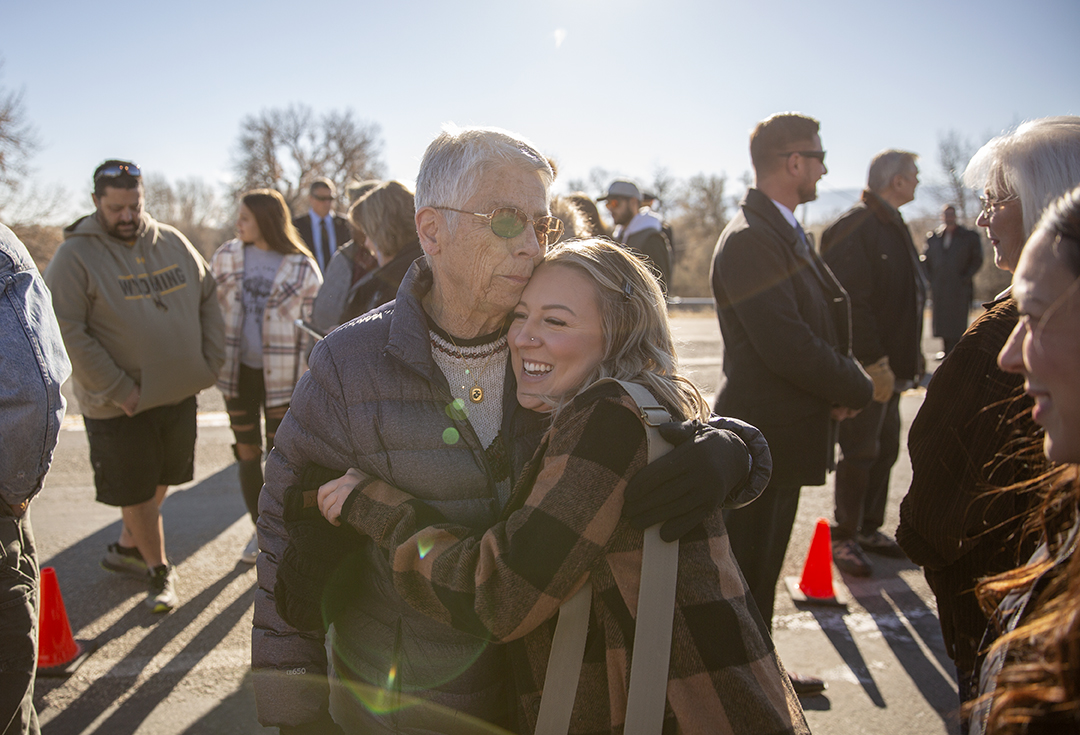 Leo, who died after a fall at home in 2013, had been married to his wife Mary for 49 years. She, along with their children, grandchildren and great-grandchildren, gathered on the deck for Veterans Day on a cold Friday morning for the naming ceremony.
Her eldest son, Rick, was moved to tears upon seeing the plaque for the first time.
"It was the way dad raised us," he said. "Every time I hear 'Taps', every time I hear the national anthem, it touches me because of who he was and how he raised us."
Maria said Leo would be honored but also humbled by the dedication.
"He was like, 'I appreciate that, but let's honor someone who deserves it more than me,'" she said. "He would always do that for anything that points to him. He liked to stay in the shadows.